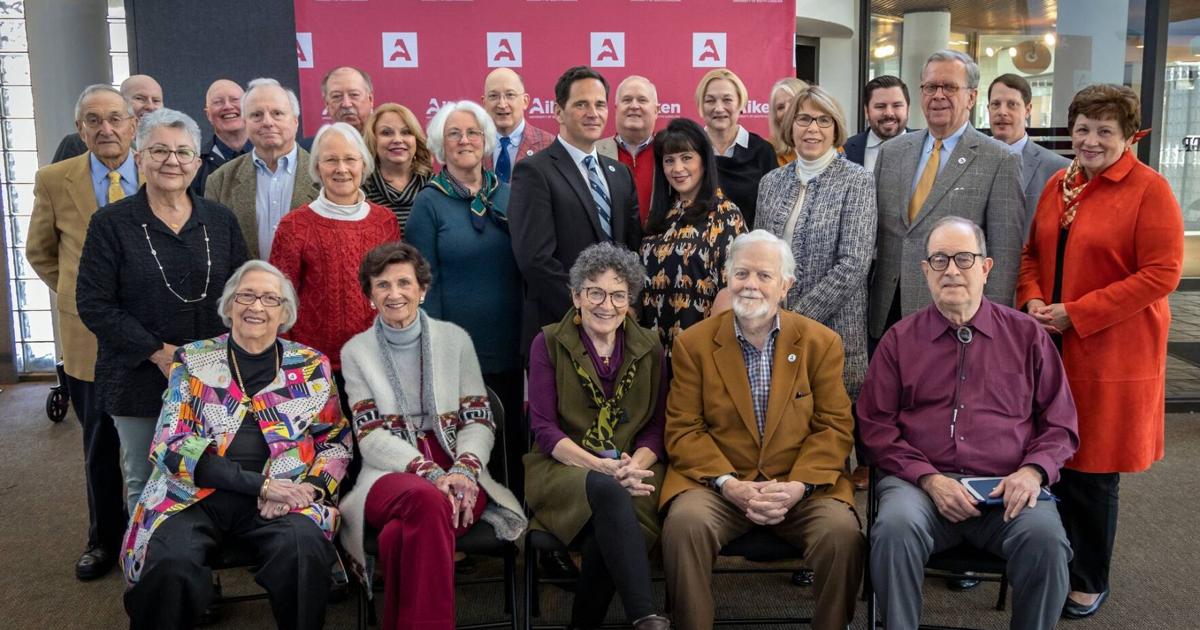 USC Aiken Honors Legacy Society Donors | Education
USC Aiken honored its Legacy Society donors with a luncheon in October.
Members of the Legacy Society have included USCA in their estate and other planned giving options.
Over the past year, USCA has said goodbye to three valued donors who have had a tremendous impact on the university: Dr. Al Marston, Anna Gascoigne-Nixon and John "Coach" Abshire.
Dr. Al Marston, DuPont's first deputy director, donated an endowment for nursing scholarships in memory of his late wife. Marston took a personal interest in the students who received these scholarships and enjoyed chatting with them about their future careers and plans. In addition to the nursing endowment, Marston also has one for chemistry.
Anna Gascoigne-Nixon made an estate gift to the university that nearly doubled the amount of scholarships for nursing students each year and enabled the university to meet the significant needs of its science students nurses.
John "Coach" Abshire and his wife, Patty, have been USCA supporters and ambassadors for many years. The iconic horse that stands in front of the campus was a gift from the Abshires. They also contributed to the School of Nursing.
USCA also welcomed two new members to the Legacy Society: Nelson Danish and Jan Ford.
Mary Jo Usher Steel, a legacy donor, was impressed with many aspects of USCA when her daughter, Ginger Hudock, became Vice Chancellor for Business and Finance in 1986. Her daughter's time at the university encouraged her to donate to the school. Among his other gifts is the Joseph T. and Mary H. Usher Endowment.
Steel created this endowment for the music department to honor his parents and their love for music. Steel is passionate about classical music and jazz. She studied the piano and the violin before finding her vocation in amateur singing.
"I hope my financial donations will help students better experience the joys and other benefits of music," Steel said.
Steel's generosity inspired other members of his family to give to the university as well.
Although he is a chemical engineer who specializes in technical translation from Japanese to English, Joseph Steel, the son of Mary Jo Usher Steel, was inspired by his mother and joined her in donating to the department school performing arts.
To find out how to become a member of the Legacy Society, contact Mary Driscoll, Vice Chancellor for Advancement and External Affairs, at 803-641-3448.