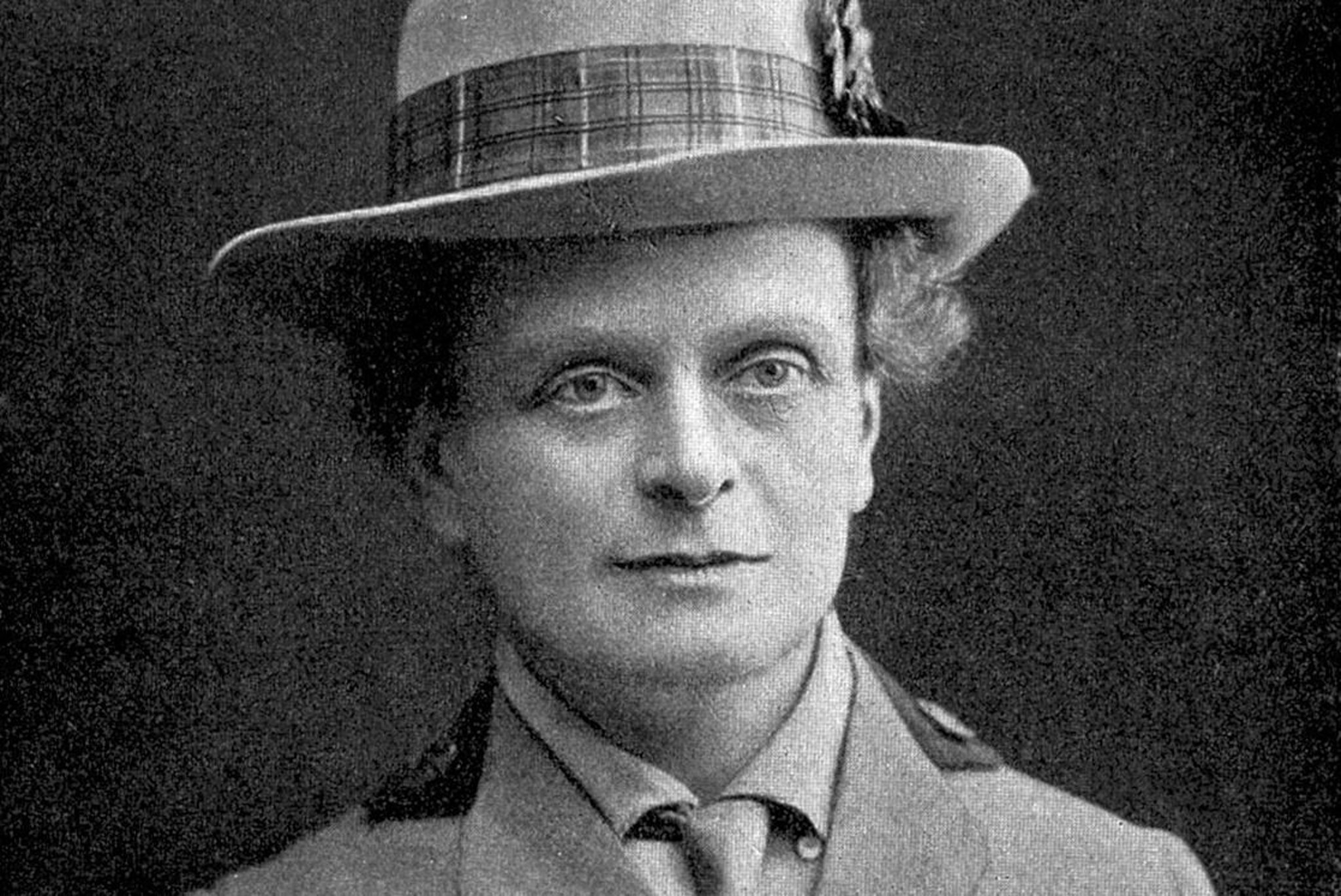 The two-week celebration of medical pioneer Elsie Inglis will be held in Edinburgh for the statue appeal
Srailblazing doctor and surgeon Elsie Inglis will be honored with a new statue in Edinburgh if an ongoing campaign is successful.
But it's only now that pioneering physician and surgeon Elsie Inglis is on the verge of full recognition in her hometown.
Plans for a two-week Edinburgh celebration of his life and legacy in Edinburgh have been unveiled as part of a fundraising campaign for a long-awaited statue.
A campaign to honor the founder of the Scottish Women's Hospitals service, who was rejected by the British War Office over her suggestion of female medical units, was launched five years ago to coincide with the centenary of his death.
Mothers and children demonstrate outside the Elsie Inglis Memorial Hospital in Edinburgh on the last day before it closed in October 1988. Photo: Denis Straughan
Led by the Edinburgh branch of the Girlguiding movement, the statue campaign won the crucial backing of the city's Lord Provost, Frank Ross, and cross-party support in the City Council, in November.
It is hoped £50,000 will be raised from the next fundraising scheme to pay for a statue of Dr Inglis – whose organization was responsible for sending 14 medical teams to war zones across Europe – to be designed and erected on the Royal Mile.
Among those appearing will be BBC health editor Hugh Pym, historian Alastair Bruce, Governor of Edinburgh Castle and a councilor from Downtown Abbey, Sara Sheridan, author of the book Where Are The Women? which highlights the stories of 'sidelined' women in Scottish history, award-winning film and television producer Iram Qureshi and Linda Bauld, Professor of Public Health at the University of Edinburgh, who received much praise for his guidance during the pandemic.
Broadcaster Kirsty Wark, tennis coach Judy Murray, actress Gerda Stevenson and kilt maker Deirdre Kinloch Anderson are also backing a £50,000 appeal, which is backed by firms Mercat Tours and Edinburgh Gin.
Linda Bauld is Professor of Public Health at the University of Edinburgh and Senior Social Policy Advisor to the Scottish Government. Photo: Andrew Milligan
Highlights of the program of fundraising events, which will run from February 27 to March 13, include an exhibition of memorabilia from Scottish Women's Hospitals at St Giles Cathedral, where Dr Inglis' funeral was held in 1917 , a mass Girlguiding gathering on the meadows and a series of afternoon tea lectures in the City Chambers.
A walking tour of the city will highlight the achievements of Dr Inglis and the 'Edinburgh Seven' activists, the first female students to go to university in the UK.
A fundraising gala dinner at the downtown restaurant Dine and an International Women's Day event at the French Institute in the city, hosted by Consul Laurence Pais are also being held.
Thea Laurie, co-founder of the Statue for Elsie campaign, said: "It captured the imagination, not just of women in Edinburgh, but of people in Edinburgh as well.
Sara Sheridan PIC: Aleksandra Modrzejewska
"We are delighted that the legendary and inspiring suffragist doctor, philanthropist and founder of Scottish Women's Hospitals will be remembered forever.
"Young people all over Edinburgh hear her name and learn her story for the first time and ask for a statue for a woman."
Girlguiding Edinburgh spokeswoman Susan Brown said: "The statue will provide a focal point for young women in Edinburgh to motivate them to find out more about this wonderful lady.
"We empower girls to learn about the world, form their own perspectives, speak out for the change they want to see, and fight for the key issues that matter to them, just like Elsie l 'already done."