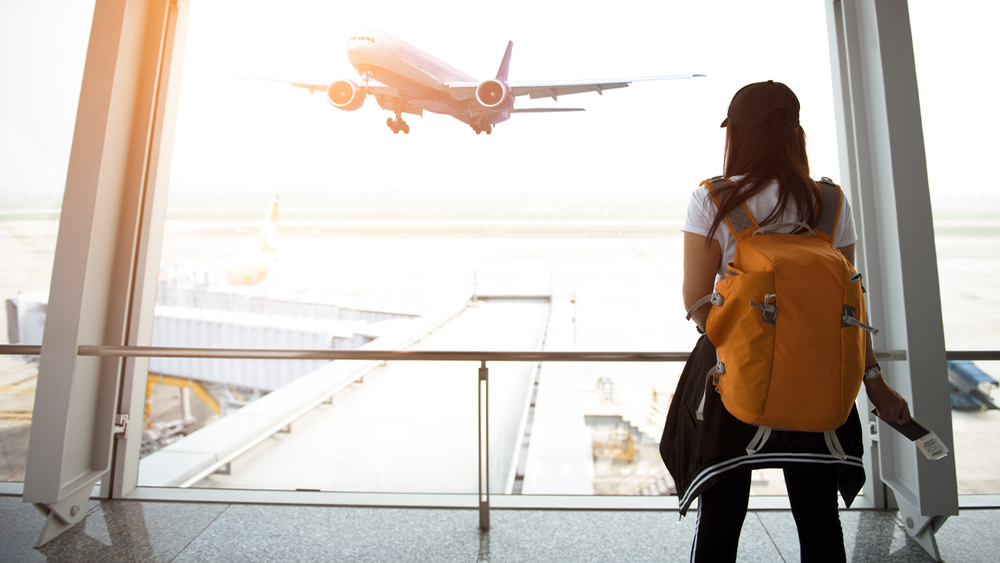 Te wiki o te tāke: Are these costs related to COVID-19 deductible?
---
We are now in the third year of the pandemic which, for two and a half years, has brought enormous upheaval, both socially and for businesses. Many unusual situations result and the tax treatment of these situations needs to be clarified.
The taxman has therefore released draft guidelines for consultation on the tax deductibility of costs specifically generated by COVID-19. What the document notes is that businesses have experienced significant disruption as a result of the pandemic, and many have had to incur additional costs that would normally be considered unusual or abnormal and which have only arisen due to of the pandemic. Additionally, businesses continue to incur holding costs such as interest and amortization of assets that they cannot use at this time, either due to COVID-19 restrictions or they temporarily reduced the size of the company.
This document is designed to provide guidance on the tax deductibility of expenses in these circumstances. It examines a number of specific situations that the tax authorities have obviously seen or on which they have been asked to give their opinion. For example, what about the costs of bringing employees to New Zealand or retaining teams unable to work? What about providing accommodation to keep teams housed together in a bubble during a particular set of COVID-19 restrictions?
Other scenarios include what is the tax deductibility of granting vouchers or incentive payments to employees? And then what about severance pay – is it deductible if it resulted from COVID 19? What about contract termination costs and related legal fees?
Repairs, maintenance and depreciation of assets and equipment that are not in use due to the pandemic – are they deductible? And then premises costs such as lease-breaking fees and other costs such as maintaining an appropriate distance between people in a workplace. As you can see, many scenarios are considered in the document.
The general deductibility rule is found in Section DA 1 of the Income Tax Act. For a cost to be deductible, there must be a connection between the cost and the person's income-generating process. Now, it's always a matter of fact and degree and what you have to keep in mind is that the deductible cost doesn't need to be tied to any particular item of income and the income need not be generated in the same year as the cost was incurred. The cost must be incurred in general terms as part of the business's revenue-generating activities. This means you can set longer term goals for why you incur expenses.
The document then combines these basic principles with the scenarios that I laid out before with a series of good examples. These scenarios involve a hotel chain, a cafe, a construction company, a tourist company and an office. I recommend that you read the document if you have encountered some of these unusual situations. The consultation, as I said, is open now and continues until March 31.
Incidentally, speaking of consultation, submissions end at the end of this month on a tax consultation regarding charities and donee organizations. I covered this consultation in early December and the question of the charitable status of a few organizations was in the news recently. So here is your opportunity to make submissions to Inland Revenue.
Tax in a digital world
Moving on, in my first podcast of the year, I suggested that Inland Revenue will seek to move the tax administration process forward now that it has completed its business transformation. And I recommended watching a document prepared by Business New Zealand on the future of tax administration.
The taxman now has published an official document on tax administration in a digital world. And that, I think, is a very important development for tax administration and for tax agents and intermediaries, or anyone involved in the tax system. As the paper points out, businesses are moving online, which is shaping the Inland Revenue's thinking about the future world in which the tax system will operate.
The document is 25 pages long and there are a lot of things to consider so I can go on for a while. It takes many of the principles or ideas from the Business New Zealand paper, but probably at a higher level. The Inland Revenue believes that there are four pillars which set the basic framework for the proper functioning of tax administration and social policy administration. That is, fairness and integrity, efficiency and effectiveness. And the document discusses the impact of technology on all of this.
According to Inland Revenue, the main features of the digital world are likely to be businesses operating in a digital ecosystem. That is, digitally connected to their suppliers and customers. The administration of tax and social payments will be integrated into broader economic systems. This means, for example, that individuals or companies can use a common digital identity for a whole range of services. I think that's something that happened with COVID-19. The pandemic will accelerate this trend because it makes life so much easier for everyone. You don't have to worry about providing repeated information to different agencies.
Tax administration processes are going to be integrated into the business systems that businesses use. In other words, they will use systems adapted to their activity rather than tax obligations. And then, this is a key element, digital processes will allow data to flow in real time.
This is a point I keep coming back to – the amount of data that is circulating and the Inland Revenue's access to that data is ever increasing. And the speed at which this data is received and processed is also accelerating. Which means, as I've said many times, there are fewer and fewer places to hide from the taxman.
And so this paper looks at what that future might look like and it sets some frameworks and sets the scene for the digital shift. There is a very important chapter for tax agents, intermediaries and others who work with the Inland Revenue on how it sees these relationships developing. The document examines the issue of data, how it is collected, how it is shared and what statistical data should be made available on an anonymous basis.
You know that at the moment there is a lot of controversy concerning a rich project where Inland Revenue asks a group of about 400 New Zealanders for detailed information about their wealth. In my opinion, one of the weaknesses of the New Zealand system for some time is that we don't collect a lot of data when we file tax returns. And so, compared to other jurisdictions, we don't really have good data on many aspects of economic wealth. This project, as controversial as it is, addresses this question. In the future, because data can be found and provided more easily, I expect requests for data from agencies and in particular the Inland Revenue will increase.
There is also talk of publishing debt data. In other words, if someone's been a bad boy – and by the way, it's invariably been boys in my experience – the IRS can share that data and can develop a number of tools of execution.
Then, the last chapter talks about the process of general simplification, how tax laws are drafted, simplification of the tax year-end position and payments around the tax system.
Data sharing and data protection issues are very, very important. In my opinion, Inland Revenue has a good reputation and processes for not disclosing data, and its data is secure. But as he changes roles to interact more with intermediaries such as tax agents, there is a clear risk of leakage.
The document therefore suggests that the current process by which a person can become a tax agent needs to change. In fact, within the tax agent industry, I think there is a recognition that needs to change even if it reflects a certain amount of, you might say, self-interest by professional bodies. It is quite true and not an apocryphal story that a prisoner registered as a tax agent with the IRS while in prison. He was able to do this because he had 10 clients who had to file tax returns.
While data is now going to be shared more freely, and the Inland Revenue does not directly control much of the process, it needs to be confident that the people it grants access to its systems or data are trustworthy. So that's a big question to consider. As I said, the document is fascinating. It's a big topic, but it's only 25 pages, and an easy read. Submissions are now open and continue until March 31.
The tax consequences of emigration
And finally, this week, according to the latest statistics from New Zealand figures, more and more people continue to leave New Zealand permanently and on a long-term basis than those that arrive in the long term. In 2021, there was a net annual loss of three 3,915 people. Now, at the risk of sounding like a broken record, one thing I regularly encounter is this problem of people migrating overseas, usually to Australia, sometimes to Britain or America, and migrants from overseas from other countries coming to New Zealand.
It is quite amazing how many people move abroad without looking through it and without considering all the tax implications of their move. In particular, if he is a trustee of a trust. As I have recounted many times, especially in relation to Australia, the consequences of becoming resident in Australia can be quite disastrous. But I keep having this problem. In fact, at the moment, I have three cases in progress involving variations on this theme.
So, just a reminder to anyone thinking of moving to Australia or moving overseas. Remember to get tax advice before you go. You may be missing an opportunity. You can also give yourself a major tax headache, which no one wants.
Well that's all for this week. I'm Terry Baucher and you can find this podcast on my website www.baucher.tax or wherever you get your podcasts. Thanks for listening and please send me your feedback and tell your friends and customers.
Until next time kia pai te wiki, have a great week!
---
Terry Baucher is an Auckland-based tax practitioner with 25 years of experience. He works with individuals and entities that have complex tax issues. Before starting his own business, he spent six years with one of the 'big four' accounting firms, including a period advising Australian businesses on how to do business in New Zealand. You can contact him here.