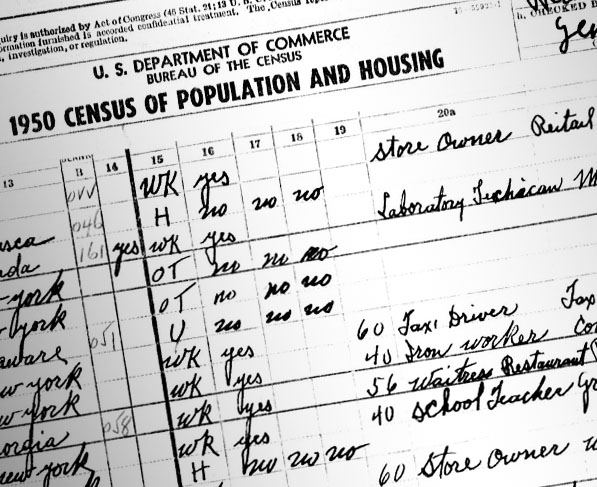 Sociology class uses 1950 census to create family trees of work history
When Gabi Overcast-Hawks searched the 1950 U.S. Census records, she found her grandfather's handwritten name, as well as that of her mother, father, and seven siblings. Birthplace: Carroll County, Virginia. Occupation: farmer.
Seventy-two years ago, one of 140,000 'enumerators' visited the Hawks' home to record names, ages, occupations and other family information as part of the count of Americans which has taken place every ten years since 1790.
Individual digital records from the 1950 census were first made available to the public on April 1, 2022.
Sophomore Overcast-Hawks and the 17 other students in sociology professor Ana-Maria Gonzalez Wahl's sociology of work, conflict and change course used the demographic snapshots of people in their own family trees to better understand broader societal trends. .
Using 1950 census data, students found details of grandparents or great-grandparents holding jobs as textile workers, teachers, assembly line workers, shop owners company, union organizers and university professors. The students also had conversations with their families and searched past census records and other genealogical records to trace employment histories stretching back three generations.
This was a project to uncover not only the jobs family members had held, but also those related to larger societal forces, including post-war prosperity, the GI Bill, the boom real estate, the labor movement and workplace discrimination.
"Individual biographies become a window to understand the larger terrain of the American economy," Wahl said. And, the data from 1950 added to this understanding.
"I believe there are so many great resources out there, but we live in an age of information overload," Wahl said. "Yes, all of this data is available, but how do we find what we're looking for and then tell a story that makes sense based on that data."