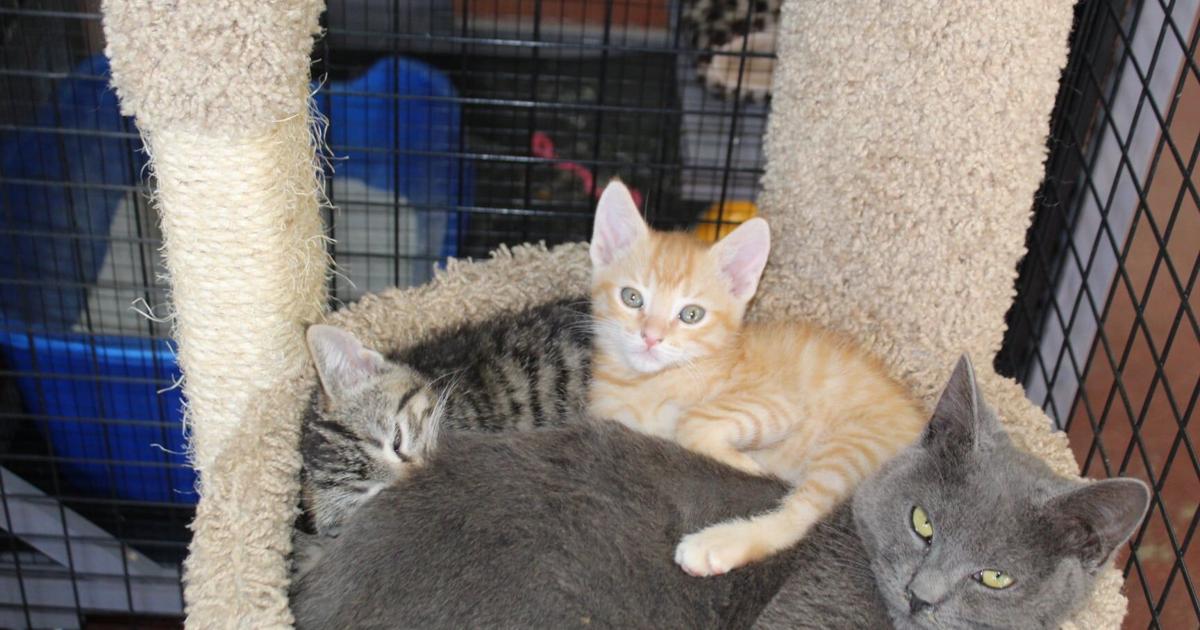 Pet overpopulation is part of the fallout from COVID-19; human society asks for help | News
The COVID-19 pandemic has caused the local cat population to plummet, according to Gina Christopher of the Have a Heart Humane Society.
Have a Heart was founded in 2010 by Christopher's parents, Ted and Chelley Kitzmiller. When his mother died in 2016, Christopher stepped up, working with other longtime volunteers, including Ruthanne Jennings, to keep the organization going.
Christopher and Jennings appealed for help at the March 7 meeting of the Tehachapi City Council.
Speaking during the public comment portion of the meeting, they asked the city to help fund two cat-only spaying and neutering clinics at a cost of $14,000. The clinics would be able to "fix" about 180 cats, Christopher said.
Mayor Phil Smith noted that council could not act as there were no agenda items, but he seemed understanding for the fate of the organization and asked City Manager Greg Garrett to comment. .
Garrett said the city doesn't want to be in the animal control business and has in fact contracted with Kern County for services. But he added that he knew there were townspeople feeding cats and it was not a healthy situation. He mentioned that Kern County Supervisor Zach Scrivner, who represents the Second District, used funds from his discretionary budget to help with neutering and spaying clinics in Tehachapi. And he said he would discuss the matter with Police Chief Kent Kroeger to see if there was anything to be done.
"County has done an amazing job with Nick Cullen at the helm, but COVID has turned everything upside down," Garrett said. "Let's look at that, no promises," he added.
The problem
Christopher described the issue to council members, noting that:
• Two local veterinary hospitals nearly closed (during the pandemic), increased their prices to nearly $200 to spay a female cat, and appointments are booked three months later.
• Cats come into heat and give birth within 60 days.
• If someone sees a feral cat in their neighborhood, they are unlikely to spend $200 (to the vet) or drive to Bakersfield for a more affordable solution.
• Kern County provides service through Critters Without Litters, but it requires two trips to Bakersfield, one to drop off the cat and one to pick it up the next day.
"With gas at $5 a gallon, that's no longer an option for Tehachapi residents," Christopher said.
"Have a Heart Humane Society works tirelessly to help address the overpopulation of cats and dogs in our community," she said. "We spent $65,750 in 2021 alone to rent the SNIP bus for 10 clinics." With around 60 to 70 pets "fixed" in each clinic, that amounted to a total of around 650 pets fixed in 2021, she said.
"At $100 per pet on average, it's pricey, but it's the only game in town," Christopher added. "I shudder to think of how many pets would roam freely in Tehachapi if we hadn't funded these clinics."
Since 2018, the organization has spent $165,000 to host low-cost neutering and spaying clinics, she said. Most of the money comes from fundraising, including sales at the Rescued Treasures resale store (next to Domino's at 1121 W. Valley Blvd.).
"We also adopted around 220 kittens and 185 dogs in 2021," Christopher said. "I get five to eight calls and emails a day from local residents looking for low-cost neutering and spaying services and people looking to rehome kittens who have just 'showed up' on their property. I can't handle this volume of cats and kittens.
Claudia Elliott is a freelance journalist and former editor of Tehachapi News. She lives in Tehachapi and can be contacted by email: [email protected]