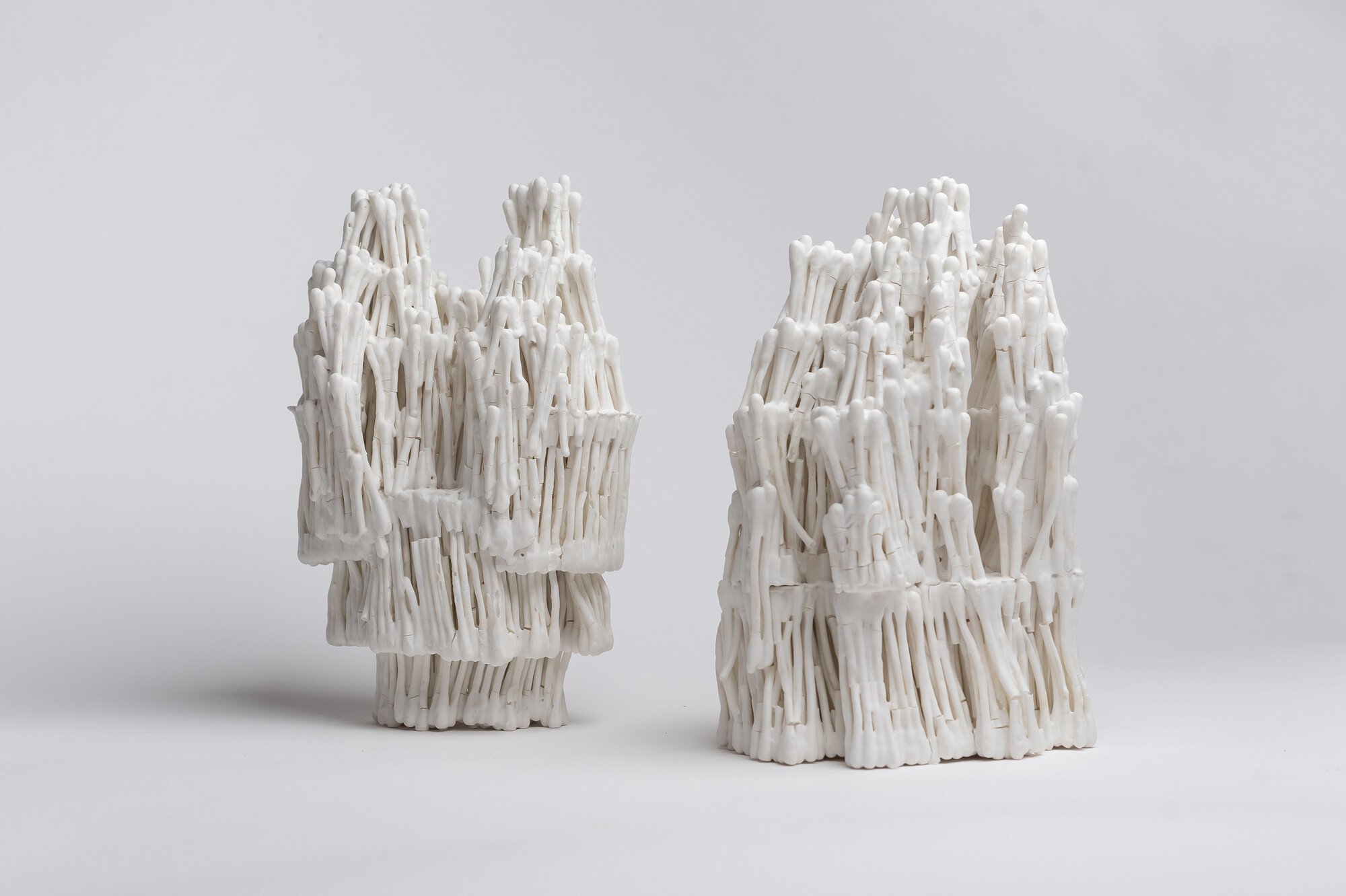 New Times (Made in Slovenia) – Announcements
new times is the exhibition of new products awarded by the Mark of excellence "Made in Slovenia". The title of the exhibition presented at the references of the Milan Design Week 2022 Modern times, the 1936 silent comedy written and directed by Charlie Chaplin, in which his iconic Little Tramp character struggles to survive in the modern industrialized world. The film is a commentary on the desperate employment and financial conditions that many people faced during the Great Depression – conditions that Chaplin says were created by the (in)efficiencies of modern industrialization. Fordism, standardized mass production and consumption eventually led to alienation between consumer and producer. In today's market, mass-produced goods appear in an extremely impersonal form, like a "commodity fetish". Companies hide the origin of goods and the social circumstances in which they were produced, preventing users from having a say in the products they buy.
That is why new times is dialectically opposed to that of Chaplin Modern times. The pandemic, climate change and alienated and stratified social relations call for radical systemic change. The products we present offer a critique of the market, of existing economic and social systems, they break with established, often bad, social habits and bring out new uses. Additionally, they have the potential to become mass-produced products or services that no longer use established mass-production modes.
They all share the desire to reveal not only the final product, but also the background of the product development process, and the idea of ​​using good design to build community. These not-so-subtle messages reiterate the value of handmade over machine-made. Maybe it's nothing more than replacing one fetish (technologically perfected mass production) with another (imperfect and handmade). It could be that in Western culture, which is saturated with cheap, mass-produced brands and goods, we romanticize craftsmanship because it's quality, not quantity, that we crave. At the same time, this desire reveals the divide between Western consumers who are rediscovering craftsmanship and the other, poorer part of the world, countries which have local craftsmen but are pursuing a path of industrialization. Nonetheless, mass production still offers a solution that can lift people out of poverty – so how can the two co-exist?
The designers we feature are looking for ways to reconnect people in a community, to motivate them to look up from their screens and notice the people around them. And if craftsmanship, in the words of Richard Sennett, names the fundamental human impulse, it is about focusing not only on developing our own skills, but also on ourselves and the community. We yearn for things that mean something to us, bring us closer to like-minded people, contribute to psychosocial empowerment and build community spirit. Then there's the feeling of freedom we get and the environmental responsibility we demonstrate when we use these products.
With her Brina Steblovnik olive vases aspires to preserve and develop the manual skills of glass shaping, which are gradually being lost to robots. The Pra rug by Darja Malešič and the SELFI modern embroidered self-portrait by Zavod Oloop engage their users. Both use manual labor as a tool for the personal and communal psychosocial empowerment of users through design – the Pra rug taking the corn husk tradition of the community and bringing it to the modern home, and SELFI with a tongue-in-cheek version of the "selfie", engaging the user in creating a therapeutic image of themselves. The transition from digital to material is at the heart of Kobeiagi Kilims' Pattern generator project, which engages rug buyers in manual production through computer-controlled co-creation of the final product. Each rug is unique, designed from the buyer's words which the algorithm transforms into a unique pattern.
The second group of products researches and uses materials that are more respectful of the environment. The Krater capsule is composed of biocomposites, which could potentially replace plastic packaging or thermal insulation. The capsule contains a tea ceremony cup, which comes from wild urban clay harvested on a construction site and which is an alternative to industrial ceramics. Material exploration and tea ceremony… In her fragile bodies young artist project Marusa Mazej look at disposable items. By freezing them into structured ceramic products, she transforms them into objects of special value. Lucka Berlot and Agi Göb on the other hand, took pieces of plastic harvested from the sea and froze them into a semi-transparent composite material that looks like colored terrazzo. The coins were collected by volunteers from environmental NGOs and various communities on the coasts of Greece, Croatia, Slovenia and Italy.
Last but not least, Primož Jeza's million and a half chair also breathes the spirit of the new times. Made from shredded banknotes, it treats money like waste generated by an over-industrialized society that has dematerialized money. That's why it should, as waste, be recycled into something more sustainable, like a chair.
The third section presents cutting-edge products, such as the first electric outboard RemigoOne and Heat pump version. In addition to energy efficiency, they are both looking for new features that offer users more freedom and independence – RemigoOne with its compact unibody, mobility and the ability to be recharged from any source existing solar, and Chronoterm Version with its compactness which makes it suitable for use in apartment buildings.
Creators Miha Artnak and Srđan Prodanovic are convinced that we can only unite as a society under the aegis planet earth flag leaving aside our cultural, national and other differences represented by national symbols. Their message is that after being separated by the pandemic, discrimination, racisms and nationalisms, distrust of state institutions, economic stratification and climate change, it is design that can bring us together.
So see you in new times!
Contact
Creativity Center, Museum of Architecture and Design (MAO)
Rusjanov trg 7, 1000 Ljubljana
T +386 (0)41 381 858 / =(c=c.charCodeAt(0)+13)?c:c-26);});return false">media [​at​] czk.si