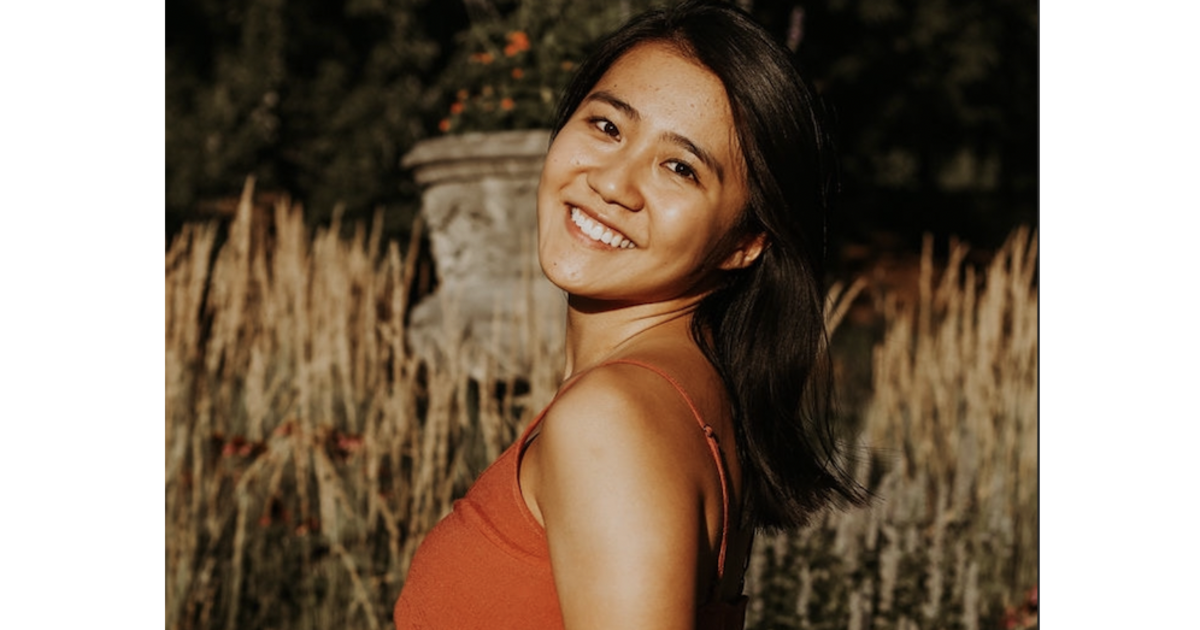 Kotomi Yokokura from UK recognized as Newman Civic Fellow 2022-23
LEXINGTON, Ky. (May 27, 2022) — Kotomi Yokokura, a student at the University of Kentucky College of Social Work, has been recognized as a 2022-23 Newman Civic Fellow.
Sponsored by Campus Compact, the scholarship recognizes students who engage in collaborative action on campus and in the community to create social change, as well as to challenge inequality and political polarization through civic engagement.
The one-year scholarship program provides students with opportunities that emphasize personal, professional, and civic growth. "I am honored to represent the UK and to be able to work with other service-oriented students across the country," said Kotomi. "I'm also excited to grow through future collaborations."
Kotomi is recognized as a leader on campus and in the wider community on the issue of "period poverty," which describes the lack of access to menstrual hygiene products and education in the United States and abroad. 'foreign.
Last year, Kotomi founded the "Take a Tampon" initiative – organizing a donation campaign to ensure an adequate supply of hygiene products on campus.
Kotomi also sought collaborative partnerships with other institutions, including the University of Louisville, to address this issue on higher education campuses, low-income middle and high schools, and homeless shelters. statewide shelter.
Additionally, she has participated in advocacy efforts with Kentucky legislators, as well as planned outreach events in Frankfort.
"I am passionate about my research because there are many stigmas in our society that affect service delivery and policy," Kotomi said. "I hope that through research we can work to better help underserved communities."
Kotomi's work in the community also includes research on two other important issues. She has assisted in research on homeless migration in relation to available community services with Andrew Sullivan, Ph.D. (Martin School of Public Policy and Administration). She has also focused on perceptions and use of social support among chronically homeless men with Natalie Pope, Ph.D. (College of Social Work).
"We are extremely proud of the work that Kotomi has done," said Jay Miller, Dean of the College of Social Work. "She serves as an example of the impact our students can have, and we look forward to seeing how her work progresses."
Additionally, Kotomi is working on a survey research project through the UK Department of Dietetics and Human Nutrition at the College of Agriculture, Food and the Environment which explores the impact of the COVID pandemic. -19 on student psychosocial health, use of formal and informal support, employment, food insecurity, and social behaviors.
Kotomi has published a peer-reviewed journal article on homelessness (in US Department of Housing and Urban Development's "Cityscape") and contributed to the development of a manuscript on psychosocial health, employment and student food insecurity that has been endorsed by the Georgia Journal of College Student Affairs.