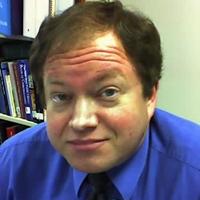 Iredell Genealogical Society to Hold Open House at New Location | Local news
Membership of the Genealogical Society grew to 50 after its first year with interest generated by a series of programs featuring local historian Homer Keever, Mitchell College history professor Louis Brown, professional genealogist Mildred Miller and Iredell County natives Frank Gatton, local records manager. branch of the North Carolina Department of Cultural Resources, and Dr. Jerry C. Cashion of the North Carolina Division of Archives and History. Society members immediately began creating family history and local history records and collecting Bible records, research papers, letters, records, and other Iredell County records that, at first were placed in the Iredell County Library.
By the end of their second year, the membership of the society had grown to 86 with Lois Schneider as newsletter editor and Carole Hartness as typist. Society member Fae Gill began writing a column for the Statesville Record and Landmark in the late 1970s. The society published a monthly newsletter to update members on society activities until October 1986. In January 1987, the society replaced its newsletter with the publication of a quarterly journal called "Tracks", containing newly discovered historical and genealogical information about Iredell County. "Tracks" was created by Irene C. Black, Mildred Miller, Lois Schneider, Edith Walker and Madge W. Philbeck.
In 1980 the society published "The Heritage of Iredell County, 1980", a 642-page book on family and local history. A second volume, titled "The Heritage of Iredell County, NC Vol. II, 2000", was later published by society members Tom Winslow, Wayne and Perma Brown, Victor and Esther Crosby, Sarah Cheek, Mildred J. Miller, Mike Trivette, Viola Robertson, OC Stonestreet III, Lou Ray Cartwright, Phyllis Bailey, Edith Walker, Reverend Jamie and Nellie Gray Stimson, Susie Miller, Irene C. Black, Teresa Turner and Marty Folsom.