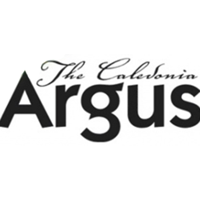 Houston County Agricultural Society Holds Annual Meeting: Participation in Fair Planning Encouraged | Local News
[ad_1]
Editor-in-Chief, The Caledonia Argus
The Houston County Agricultural Society encouraged participation in equitable planning at its annual meeting on Sunday, November 14.
Following an effort to increase the number of volunteers and thus increase equitable planning throughout the year, Board member Kendra Van Gundy suggested a path for volunteers and associates to eventually become members of the board of directors.
Associates are non-voting members and attend meetings and help during Fair Week, while enjoying benefits.
The board approved the motion, as well as the possibility that associates must attend at least six regular meetings per year (held on the third Sunday, at Elsie's Bar and Grill, then at the Fairgrounds starting in May) . This will eventually become part of the agricultural society's statutes, which takes two years of votes to change, said fair director Emily Johnson.
The annual election was held, with eight board members and one partner re-elected. The candidates were Elden Pohlman, Linda Beranek, Bill Tewes, Leah Welscher, Lonny Tweeten, Katie Van Gundy, Kenny Mulholland and Jenna Persons. John Troendle was the only partner. Council members were elected for three-year terms, with the exception of Persons (two-year term) and Troendle (one-year term).
Financially, the council's biggest hits at the fair were the demolition derby and the Friday night concert featuring Neal McCoy. Carnival tickets and beer tent sales were also successful. In total, the fair brought in a net income of $ 24,651.02.
The board of directors voted to keep agent salaries at the same level as the previous year, with the exception of the $ 1,000 increase in fair manager salary. The gardener's salaries have not changed either. Winter storage rates have been increased to $ 10 per linear foot.
The board adjourned the annual meeting and continued with the regular November meeting.
Winter meetings are held the third Sunday of the month at Elsie's Bar and Grill. Summer meetings change at the fairgrounds in May. The Board of Directors welcomes new members and volunteers.
[ad_2]