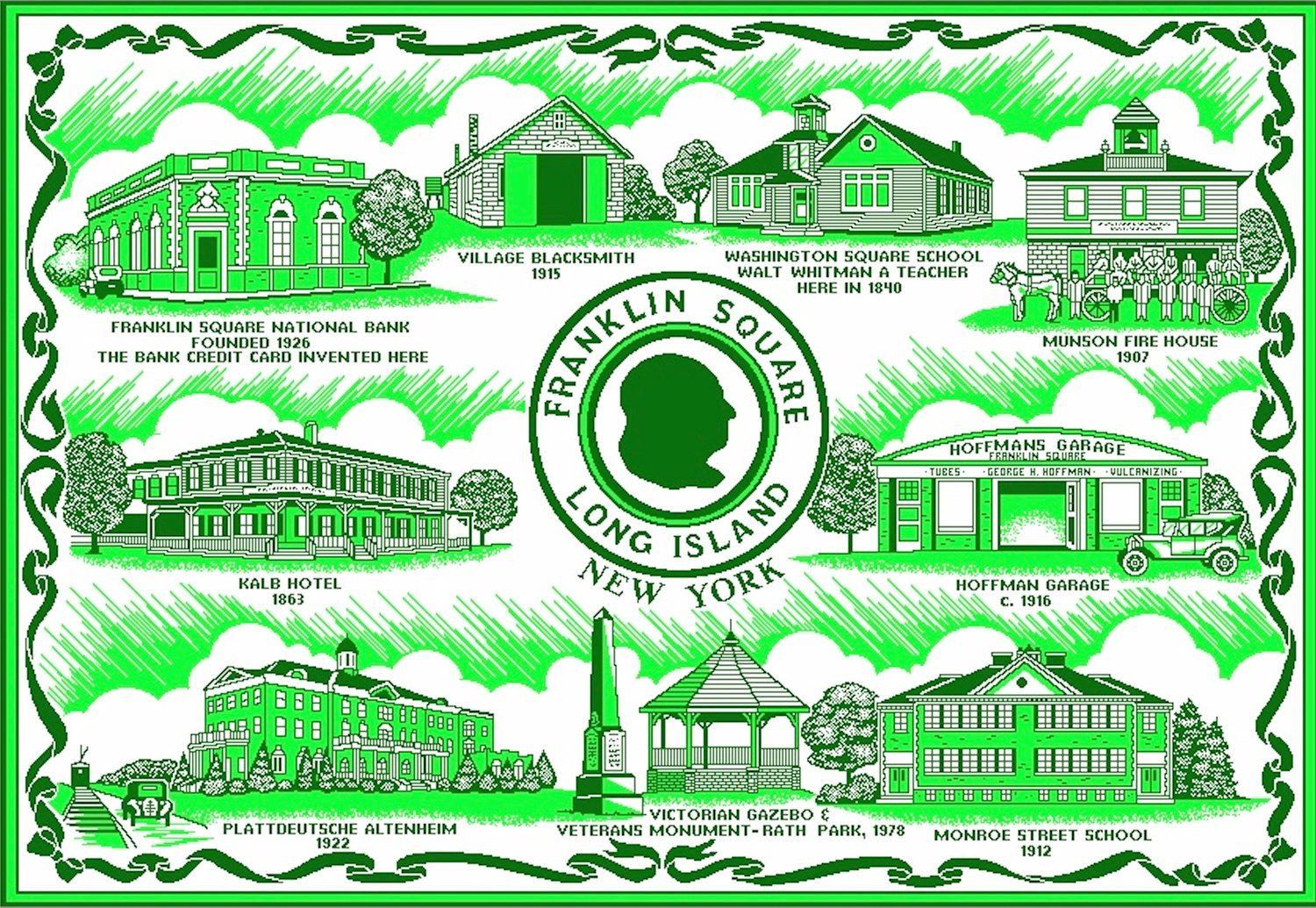 Historical society honors FS with afgan | Herald Community Newspapers
The Franklin Square Historical Society has created custom-woven Afghan blankets decorated with scenes and sites from Franklin Square's ancient history.
Early editions of the cover were commissioned by the company as part of a fundraiser to build the Franklin Square Museum. Although the original 225 coins have been sold, the historical society is now offering more Afghans honoring Franklin Square to members of the community.
The silhouette of Benjamin Franklin in an oval on the front of the afghan was once used by the Franklin National Bank, which was headquartered in Franklin Square and played a major role in the growth of the community, the historical society said in a press release. Around the outer edge of the cover are images of various local historic sites and buildings.
The afgans, which span four feet by five feet, cost $40 and are available for sale. Please call Bill Youngfert's answering machine at (516) 775-7260, leave your name and phone number and advise the historical society of the number of afgans you wish to purchase. If the historical society receives a sufficient number of responses, it plans to contact those interested in purchasing an afghan. A check payable to the company is requested during this call.
"These Afghans will also make great gifts for your friends who may have moved away but have fond memories of growing up in the village," the historical society said in the statement.
The Franklin Square Historical Society invites all Franklin Square residents to join the society and receive its monthly newsletter. Check the society's website, https://www.fshistoricalsociety.org, for updates on the opening of its museum to the public, and email society administrator Bill Youngfert at BYoungfert @aol.com to schedule a visit to the museum.