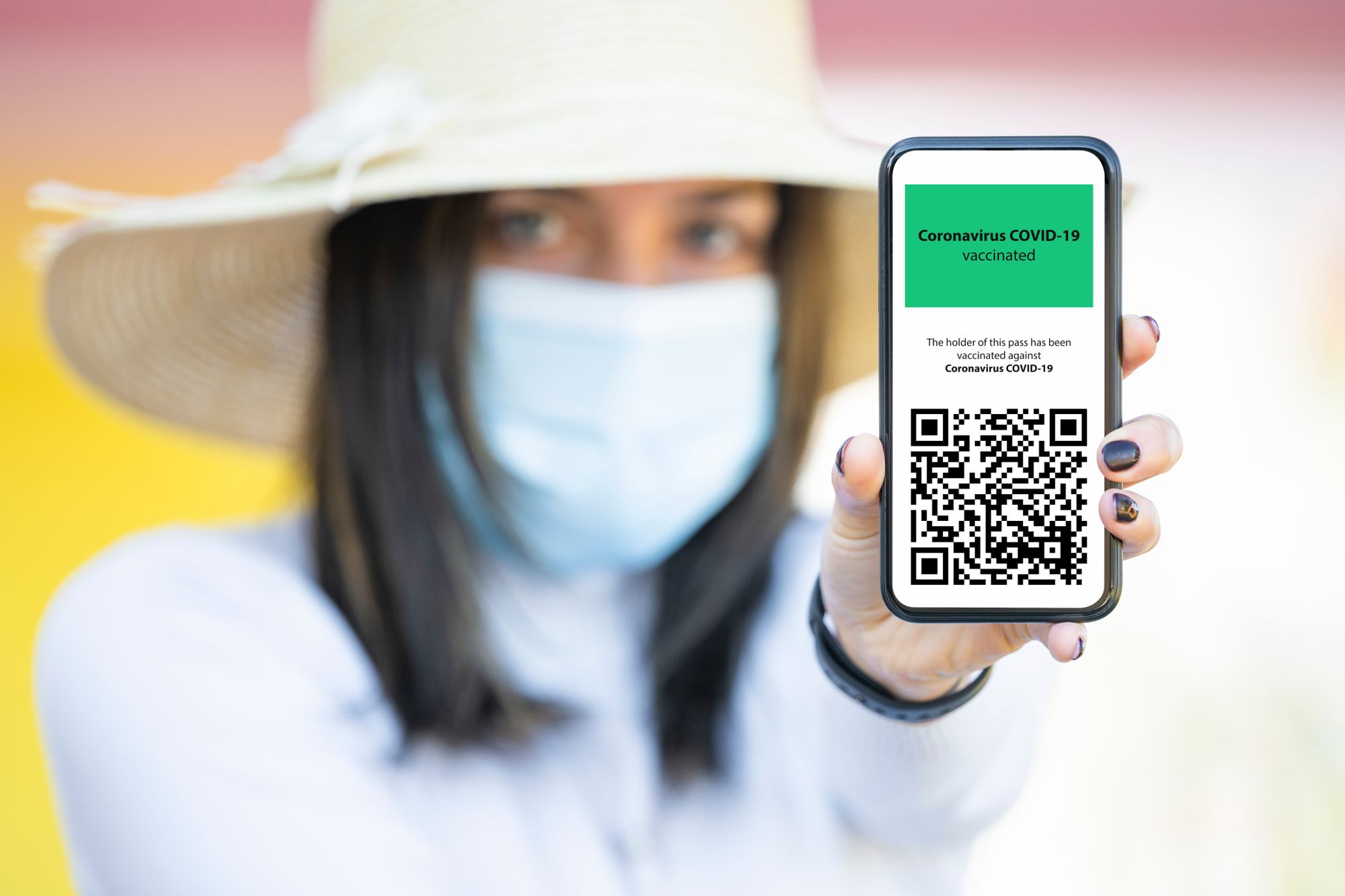 Does the world need a Vax Global Passport?
Governments around the world are exploring the potential benefits of using a 'vaccine passport' as a way to reopen the economy by identifying and authorizing only those who are protected against COVID-19
As the consequences of the pandemic continue to hit international trade and businesses across sectors, a concerted attempt is underway to develop and deploy potential technologies such as digital and biometric passports. Travel lanes are slowly opening up for those vaccinated with the prospect of the "digital vaccination certificate / passport" as an integral part of international travel. A digital vaccine tracking system, the "vaccine passport" is a form of electronic certificate that provides proof of vaccination and COVID-19 test results. Yet they require international or national coordination on best practices for implementing cross-border vaccination passes.
As the world awaits herd immunity, millions of vaccinated people around the world anxiously await the business and operational plans on the vaccination horizon. Border checkpoints are rekindling vigilance around the world and countries are exploring new methodologies to revive international travel, a critical social and business component today
As COVID-19 vaccines are deployed around the world and testing becomes customary for international travel, many tech companies and healthcare organizations are collaborating to ensure access to a secure digital record of their Covid-19 vaccine status . Several companies and technology groups have developed applications or systems for smartphones allowing individuals to download the details of their COVID-19 tests and vaccinations and thus create digital credentials allowing entry into a place, a university, a workplace, hotels, public transport, tourist destinations or cross-border travel.
The World Health Organization is also working on a smart vaccination certificate, which will provide guidelines and standards for each digital vaccine passport. A number of agencies, including UNICEF, ITU and the European Commission, are contributing with WHO to this initiative. The finalized specifications and standards for digital vaccination certificates will be designed to link to national and cross-border digital systems.
The apparent technical issues and growing ethical concerns surrounding COVID infection and risk stratification based on immunological status involve various considerations. WHO has already alerted to concerns related to the ethical acceptability of immunity certification. If a standardized and widely accepted pass emerges, it will eliminate the need to carry physical documents. Giving credibility to online certification can make travel fair, safe, inclusive and convenient. Still, there are concerns and considerations and a few are listed below.
Implementation and precision issues:
Vaccination does not prevent viral infection, as successes indicating "negative test" results are not valid for a long time. Coronavirus negative test results should only be validated for tests performed within 72 hours of the traveler's departure.
WHO cautions against rapid antigen tests performed at most airlines, which may be "less appropriate" than molecular PCR tests to allow international travel. Attention to test errors is essential.
The percentage of effectiveness of a particular brand of vaccine in preventing transmission is still debatable. People who are vaccinated are still able to catch and spread the disease.
The global vaccine supply is limited to relying solely on the vaccine passport to travel for up to a long period
Should be built on a platform of interoperable technologies allowing different systems to work together across country borders
Require fundamentally secure and tamper-proof measures throughout the verification system with strong access control and thus protect against cyber attacks
It is also essential to adopt the vaccine passports that are the simplest, the cheapest, the most reliable, scalable, resistant to fraud, and yet extremely precise on a scientific basis.
Security and privacy concerns:
Ensure protection against non-consensual identification, breach of confidentiality and abuse of data through stricter government policies on vaccination witnessing electronic systems or mobile applications
Secure binding of test results to biometric identifiers or a protected digital identity can be enabled to minimize fraudulent health and vaccine certificates
Legal and regulatory mechanisms should be in place to limit access to data to legitimate government authorities and third parties only to the extent of the intended purpose.
Incentives and Counterfeits: The perceived benefits of immune certificates could also result in an illicit market for counterfeit certificates. Only authorized bodies should certify approved laboratories and certificates should be issued only by legal health authorities.
Ethical and equality concerns.
Vaccination of the world's population is a protracted process due to inequalities in vaccine distribution. Rich countries have gotten more doses and many poor countries have yet to receive their first vaccine. This could create a situation in which only rich countries that have obtained enough vaccines could have access to travel and low-income countries would lose the benefit of travel.
Potential problems could arise around the younger generation who would be the last to be vaccinated.
The collection, processing and storage of data must be limited to the minimum applications necessary to achieve only public health and socio-economic objectives.
Attention necessary for the certification of people who cannot be vaccinated for specific reasons or health problems (pregnant, breastfeeding, immunocompromised, specific drug treatment, etc.)
To know more about Efforts in Asia-Pacific for the vaccine passport Click on Here