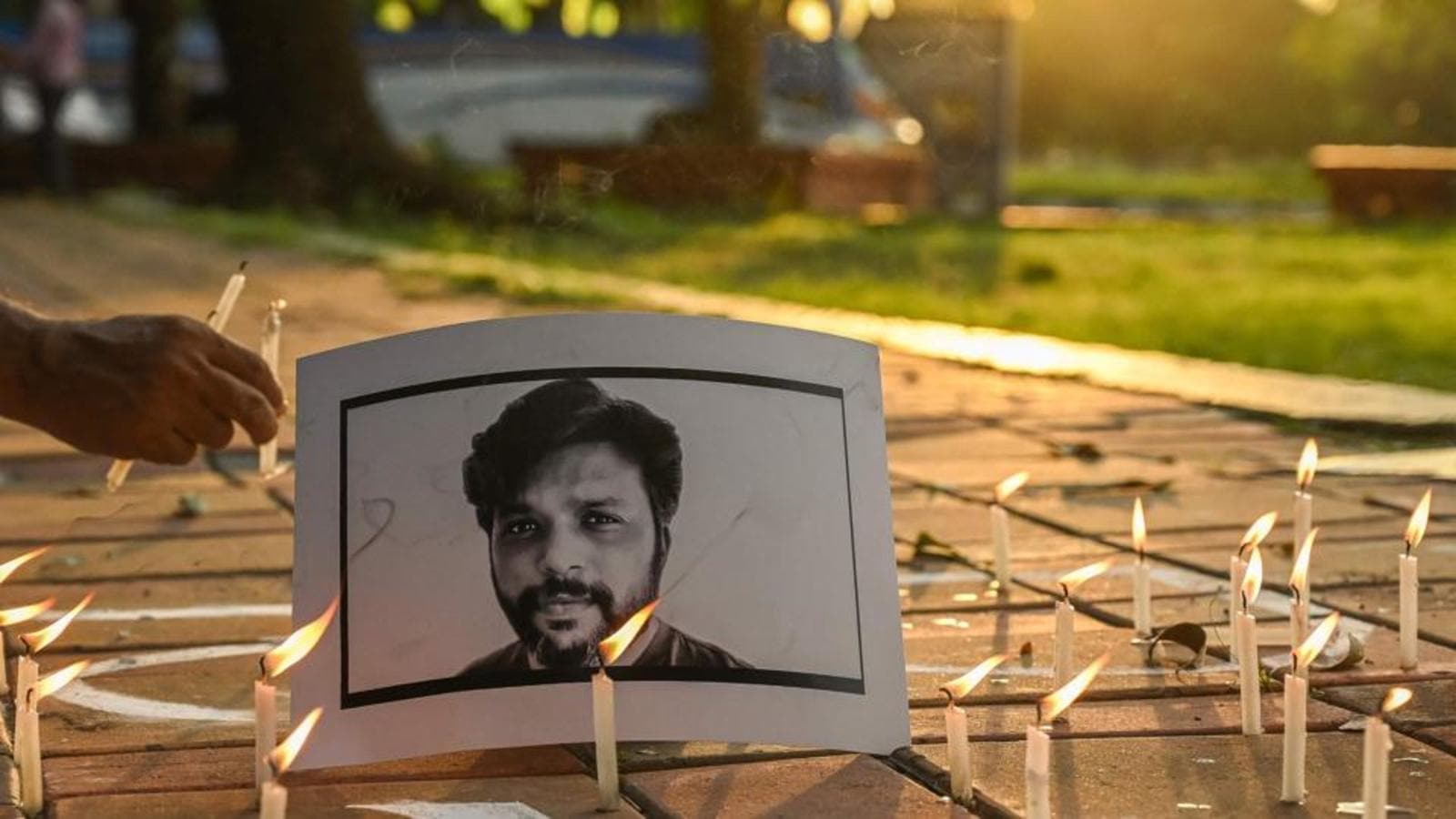 Danish Siddiqui's work reflected the uncomfortable truths of society
"I never push my luck to the limit. I always keep a tampon that helps me come out with the pictures that tell the story, "said photojournalist and Pulitzer Prize winner Danish Siddiqui. Reuters about his image of a Muslim man beaten by a mob in the Delhi riots who was featured in Reuters Photos of the Year in 2020.
On July 16, 2021, the footage returned to tell the story, but Siddiqui tragically did not. He was killed while reporting with Afghan security forces fighting the Taliban in Kandahar.
Over the past few years, but especially in 2020 and then in the summer of 2021, Siddiqui has photographed some of the most evocative scenes of the migrant crisis in India, the riots in Delhi as well as the deadly second wave of Covid-19 in the country. In an age when millions of images are produced on smartphones every day, news photography struggles as a stand-alone profession and the truth is hard to find in the media, Siddiqui's work has remained true to the rigor. good old-fashioned photojournalism – tell it like it is.
Perhaps that is what sets it apart from most others in the field. There was no time for instant judgments or prejudices in Siddiqui's photographs. His work was a mirror of the uncomfortable truths in society that authorities were forced to notice and contemporaries were forced to admire.
Siddiqui had been working in silence for a decade and came into the limelight in 2018, when he received the Pulitzer with his colleagues from Reuters for their coverage of the Rohingya crisis in Bangladesh.
On January 30, 2020, his photograph of a teenage shooter, now identified as Ram Bhakt Gopal (as he identifies himself), opening fire on protesters protesting against the Citizenship (Amendment) Act or CAA, near Jamia University Milia Islamia in Delhi has gone viral. It was an unforgettable portrait of blind rage and community hatred out of control. A photograph for the ages, although it did not come without its ethical and legal implications as the suspect was allegedly a teenager and the face was blurry / left on paper in a few posts, including this one.
Just a month later, community riots broke out in Delhi following the same protests and Siddiqui managed to navigate his way, this time with a bloody photo of a bleeding Muslim as he was mercilessly attacked by a crowd in Delhi. In a talk he gave at the Foreign Correspondents' Club in New Delhi four days later, Siddiqui spoke of this image and of being trained to shoot in hostile environments. He had moved away from this scene shortly after photographing it to avoid being attacked.
Soon after, Mohammed Zubair, the man in the photo, told a nationwide daily that he couldn't bear to look at the photo – it made his legs tremble in pain. Siddiqui tracked down Zubair after this story was posted and met him again, photographing him a second time as Zubair recuperated at a relative's house. He monitored Zubair's recovery in the following days and apologized to him, saying he regretted walking away from the scene without being able to intervene in the ongoing attack.
Amid the grave and inevitable ethical implications of photojournalism and the questionable afterlife of viral images, Siddiqui has tried to reflect the truth relentlessly, keeping his conscience in check.
Earlier this year, his photographs of hundreds of funeral pyres from the deadly second wave of the Covid-19 crisis in India, where people struggled to obtain oxygen cylinders to save loved ones, made s sit the world and notice India's biggest audience. health crisis. The publication of these images of burning pyres was debated due to their sensitive content, but there comes a point when news photography finds itself in the crosshairs if it threatens to show the uncomfortable truth. The Danish Siddiqui lived with this threat – he even died for it.
Opinions expressed are personal