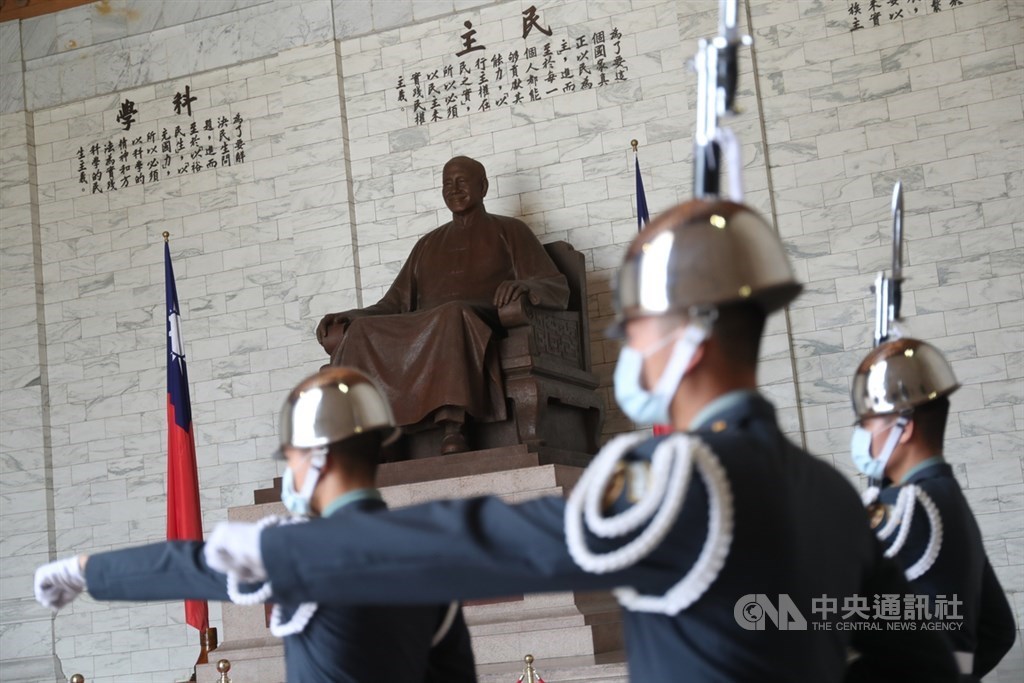 Civil society groups call for removal of Chiang Kai-shek statue
Taipei, December 21 (CNA) Civil society groups on Tuesday called for the removal of a 6.3-meter statue from the Chiang Kai-shek memorial in what they described as a key measure to promote the work of transitional justice in Taiwan.
More than 400 human rights groups and other civil society groups have signed the "petition" for the removal of the bronze statue from the main hall of the memorial building, said Chou Wan-yao (周 婉 窈), professor of history at National Taiwan University at a press conference.
According to Chou, the "petition" seeks to show support for an initial plan presented by the Transitional Justice Commission (TJC) in September to remove what she called "symbols of authoritarianism" from the memorial hall.
The TJC plan aims to transform the site into a public park with the main theme "reflections on the authoritarian history of Taiwan".
In order to achieve this goal, the bronze statue of Chiang, the former president of the Republic of China (Taiwan) will be removed and renovations will be carried out to remove authoritarian elements in the design of the hall, according to the plan.
The TJC said at the time that a more detailed proposal, including an amendment to the Organizational Act of the National Chiang Kai-shek Memorial Management Office, would be submitted to Cabinet in May next year.
During the press conference, Chou said Chiang ordered the execution of 259 political prisoners who were initially sentenced to prison terms following military trials during the White Terror era, citing a TJC report. published in February.
She argued that the issue of removing the bronze statue, which remains Taiwan's largest authoritarian statue, must be addressed in order to achieve the goal of transitional justice and to consolidate human rights and human rights. rule of law in the country.
In addition to the statue, the groups also requested that the Changing of the Guard ceremony that takes place regularly in the master bedroom be completed or moved outside the main building so that it no longer reflects the act. to worship Chiang.
Cherry Ho (何 語 蓉), general secretary of the popular political group, Taiwan Obasan Political Equality Party, said that in a democratic society, no politician or political leader should be worshiped as a hero.
Removing objects that carry authoritarian images is essential for strengthening democracy, Ho said, adding that "the way history is documented and presented to our children reflects the values ​​we believe in."