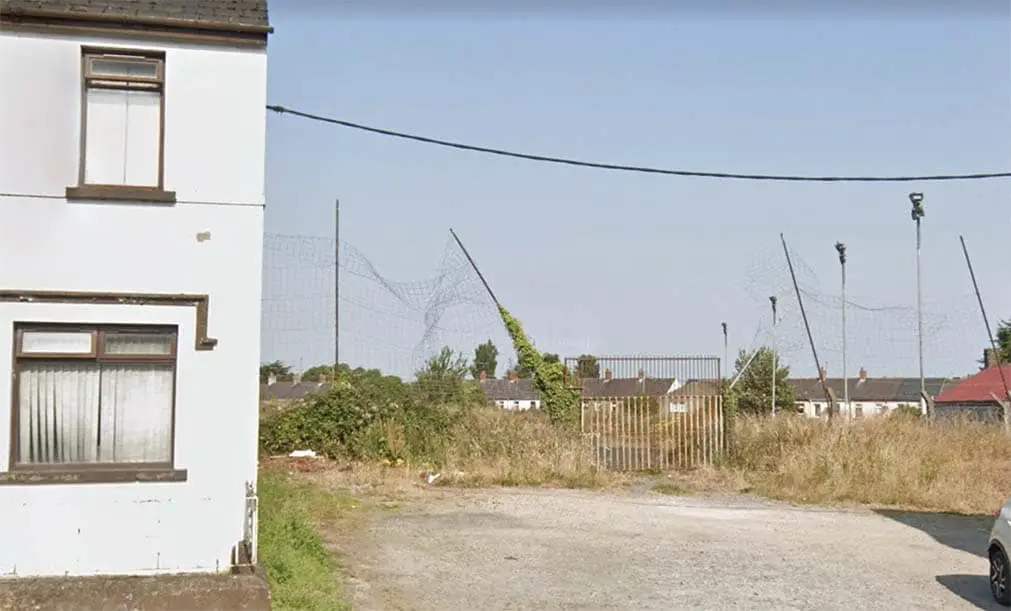 Church housing plan on former Lurgan GAA ground falls at first hurdle – Armagh I
Church authorities in Lurgan failed to secure ABC council's blessing for a housing estate to be built on the former GFC St Peter's playing grounds in the town.
St Peter's Parish proposals fell at the first hurdle.
An application for planning approval, which would have been followed by a full application if successful, had been filed.
He sought to build a development of two-storey houses, consisting of "two- and three-bedroom family units in courtesy parking and associated site works, plus two infill units".
The site in question was at Grattan Park, North Street, Lurgan.
It is described in the app as "vacant", which was previously playgrounds and last used around 2009.
The draft planning application was submitted in September 2019.
According to an access and design statement, the 2.27-acre site is already bounded by housing on four sites – North Street, Mary Street/Grattan Street, Brownlow Terrace and Kilmaine Street.
It was formerly the playing grounds of GFC St Peter, but the club had moved after new playing grounds, a clubhouse and sports facilities were developed opposite the site on North Street.
In the meantime it has been used periodically to host visiting circuses and a fairground.
Depending on the design and access, this new development would be welcome.
He adds: "There was an element of anti-social behavior and fly-spilling around the site which worried the parish and local neighbours.
"The redevelopment of the site will provide much needed housing for this area of ​​Lurgan, while improving the built and social environment."
There was no reference to the number of housing units except to say it would include a mix of house types to accommodate a range of age groups.
Parking, it was proposed, would be provided to the front of the properties, with open space near the entrance to the development to provide an 'attractive view' of the site.
The route of the road was designed to help reduce the speed of traffic in the development and 'create a safer environment for young and old'.
The statement concludes: "The site is located within walking distance of the town center and local amenities, for example schools, shops, churches, the train station and Lurgan Park, and will reduce reliance on motor transport.
"This will provide much needed accommodation in an area of ​​Lurgan recognized by Northern Ireland's Housing Executive Housing List, and will improve the area's built and social environment."
A total of four objection letters were received, including one on behalf of the Lurgan Pigeon Society.
The latter claims that the majority of club members are from St Peter's parish and claims that parishioners have not been informed of the proposals made.
Other reasons cited in objections are 'loss of privacy' for properties that would be overlooked by these new homes, potential to 'massively reduce the value' of other homes, lead to 'increased noise and disturbance' for existing residents, and increased traffic and parking.
One of the letter writers, objecting to the council, forcefully stated: "This is something I will not let happen no matter what and I will take this to the High Court if I have to or get a public survey."
Council has now ruled on the application and issued St Peter's Parish a Notice of Denial of Permission.
He states that the request is contrary to planning policy and that it "would result in the loss of existing open space and the exception presented is not considered to be of substantial community benefit which decisively outweighs the loss of open spaces".