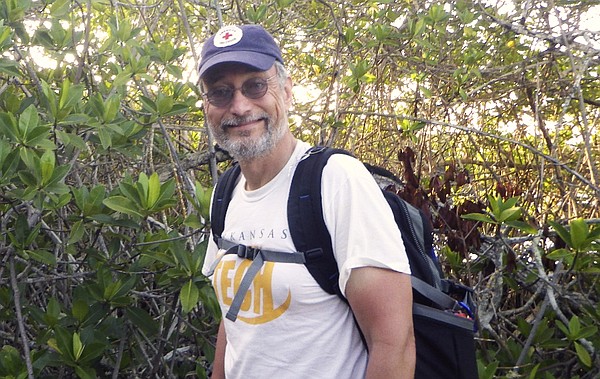 ATU Professor to Speak to Garland County Audubon Society
Bruce Tedford, professor of biology at Arkansas Tech University, will give two presentations on the Galápagos Islands, "that remote archipelago in western South America so important to the study of birds," Thursday in Hot Springs, according to a press release from the Garland Society of Audubon County.
Tedford has visited the islands on several occasions – first as a tourist and then as a leader of student groups, the statement said.
Tedford, who specializes in physiology and endocrinology, will talk about the island's fauna, their historical scientific significance as the birthplace of Darwin's notions, and relate his own observations of finches.
Tedford graduated from the University of Arkansas at Little Rock, U of A, Fayetteville and UCLA. He got his doctorate. from Louisiana State University, where he wrote his thesis on an aspect of Japanese quail, he said.
At 4 p.m. Thursday, Tedford will speak via video streamed live from the Garland County Library as part of his ongoing "Bird and a Book" series. It can be viewed live on the library's website or Facebook page or viewed anytime later on YouTube.
At 7 p.m. Thursday, Tedford will be at the Garland County Audubon Society meeting at Westminster Presbyterian Church, 3819 Central Ave. At that time, he will give a brief presentation and respond to a discussion on the Pulitzer Prize-winning book, "The Finch's Beak," by author Jonathan Weiner. Many members of the local Audubon Society have read the book over the past two months, so this will be an interactive discussion.
The public is invited to both meetings free of charge. For more information on the activities of the Garland County Audubon Society, visit http://gcasbirds.org