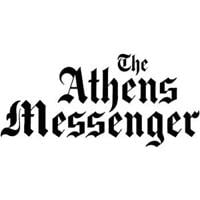 Athens County Humane Society to Host Spring Fundraisers | Relate
The Athens County Humane Society has announced two spring events in one weekend to raise funds for the ACHS pet spaying/neutering and adoption programs.
After two years of interruptions caused by the pandemic, the company offers these outdoor activities to enjoy the spring weather. while helping animals in need.
The "Alice in Wonderland" Garden Party will take place from 2 to 4 p.m. on Saturday, May 21. The afternoon event will take place at Zenner House Gardens, 30 Utah Place, Athens.
The event will feature costumed actors, a silent auction, treats, wine and more. The afternoon will be moderated by Chris Riddle of WOUB.
Local band "Come On Come Ons" will be performing live. Tickets are $60 and are available on the ACHS website and on sale at Friendly Paws Pet Supply, 940 E State St. and The Import House, 68 N Court St. The Humane Society partners with several companies locals who offer their support in helping to sponsor this event.
On Sunday, May 22, from 10:00 a.m. to 4:00 p.m., the society will hold an event called "Step through the looking glass in the garden" as the self-guided tour of the Humane Society's garden returns after a two-year hiatus related to Covid19.
Organizers are encouraging area residents to attend the raffle, hop in their car, and tour at their own pace.
Tour participants will explore some of the private gardens Athens County has to offer, as well as some little-known public spaces. Tour highlights include a koi pond, private greenhouse and solarium, a wall of whimsical colored bottles, and a garden and grounds featuring original ceramic and mixed-media sculptures.
Also included is a 2021 AARP Community Challenge Grant Pollinator Garden, where volunteers have planted thousands of native perennials. Tickets are $15 and will be sold the day of the event at Market on State Mall, 1002 East State St. There will also be $1 tickets sold for a variety of raffle giveaways donated by local artists and businesses .