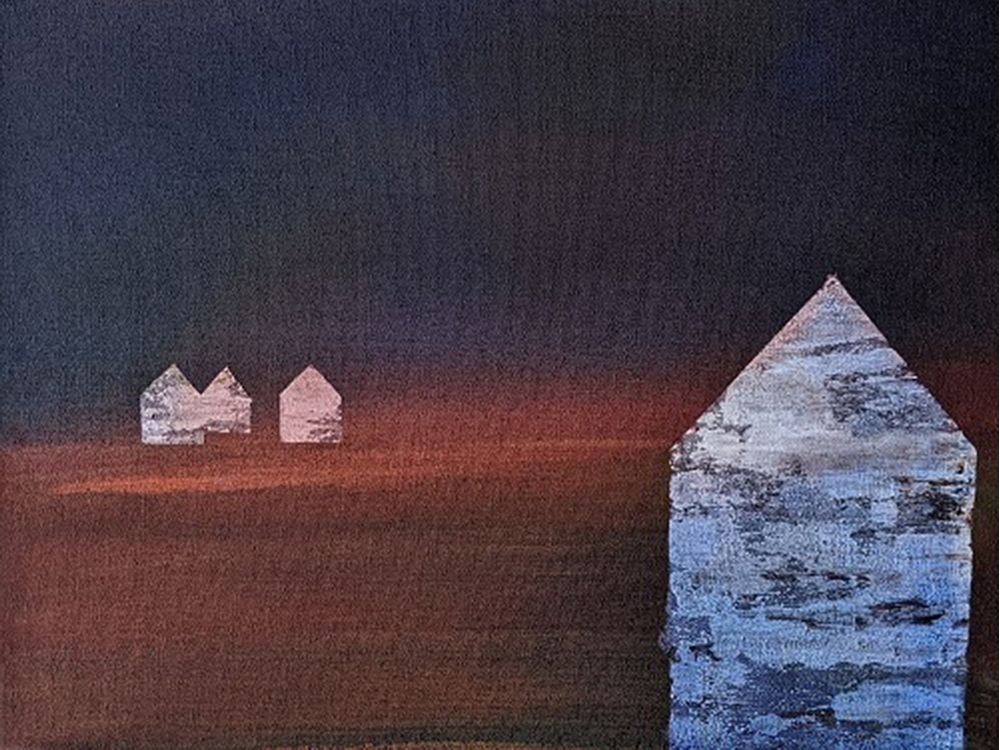 Art of Noni Boyle, Revenge and Oscar Shorts: Documentary
Reviews and recommendations are unbiased and products are independently selected. Postmedia may earn an affiliate commission on purchases made through links on this page.
Content of the article
The way back: Bold charcoal and acrylic artist Noni Boyle created this new series as a reaction to the times. "Returning to Alberta less than a year before the pandemic," she explains, "my joy at returning to the comfort of this most familiar landscape was quickly tempered by the understanding that I could not leave. The periods of confinement left most of us feeling a bit trapped by what was protecting us. I have attempted to encompass the anguish and grief as well as the more optimistic view that this deeply shared human experience can make us all more aware of our common destiny on this beautiful planet. She will be at the opening, from 1 p.m. to 3 p.m., Saturday.
Content of the article
Details: Until April 9 at the Bugera Matheson Gallery (10345 124 St.), free of charge
War on Alberta: This insane and largely local lineup of black and death metal bands with spider logos and dripping blood is topped by the long-awaited return of sonic extremists Revenge, the whole lineup including Begrime, Arctos, Sorguinazia, Messiahlator, The Weir, Snakepit , Black Death, Great Evil and Autolysis. If you hadn't guessed, the show is 18+, and you should probably wear black and bring extra earplugs in case your first set melts.
Content of the article
Details: 5 p.m. at the Starlite Room (10030 102 St.), $25 on ticketweb.ca
Oscar shorts: Luckily, the Edmonton International Film Festival is showing the Oscar-nominated Shorts: Documentary ahead of the Academy Awards on Sunday. In the program, you will meet a class that has grown up and is reflecting on its past social behavior; rub shoulders with California's homeless people; meet Shaista – navigating an ever-changing conflict in Afghanistan and his place in it; and meet the late basketball legend Lusia Harris – who sadly passed away in January. Tickets help support the local film festival. 158 mins.